Solution.

Done for You.

Get Hired.
Leverage LinkedIn to get the right connections and get HIRED FAST.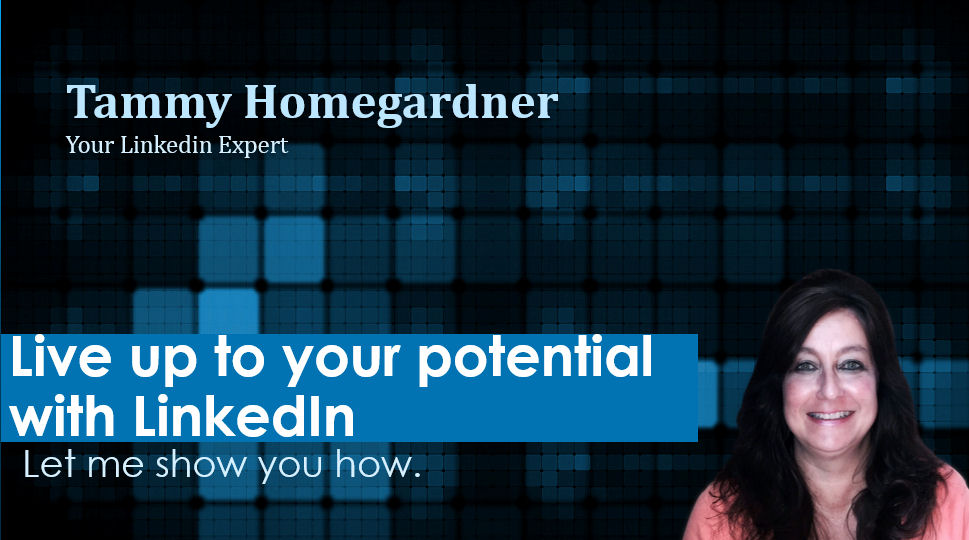 Linked Into Jobs Will Help YOU:
You'll get a magnet profile that builds your brand, showing potential hiring managers the skills you want to be known for and that you're available and capable.

Build your network for the people who can hire or recommend you.
Search and contact those who are hiring, and find internal champions.
Create a compelling brand and brand promise. And lots more!
Yes Tammy! I want to work with you personally and have you add massive value to my job search and my profile. I want you to build an awesome brand for me and I want to get started now.


How Is Linked Into Jobs
Helping So Many People?
When a personalized, done-for-you service helps tons of people quickly find their dream job, word starts to get around!
We do all of the work so that you don't have to. Our work is done behind the scenes and it will only take about an hour of your time to implement.
Your profile will PULL recruiters, hiring managers, and internal advocates straight to you. Watch as your personal brand quickly grows within your industry. You'll be on your way to your dream job as soon as you join Linked Into Jobs!
We will make sure that you are targeting the RIGHT connections to serve your job search and beyond.
We will put you in line with the best possible connections in your industry to serve your job search and beyond.
If you're worried about what to say to all these new connections coming into your life, don't worry! We will provide thoroughly tested copy and paste scripts for recommendations and connection requests so you don't have to worry about writing your own.
Using
Linked Into Jobs

Success Plan
Will Set You on the Right Track in Minutes…

Click Below To Start Finding Your Dream Job

Linked Into Jobs
Helps With Multiple Areas Of Your Personal Brand!
Check out just some of the benefits you'll experience as we grow your brand.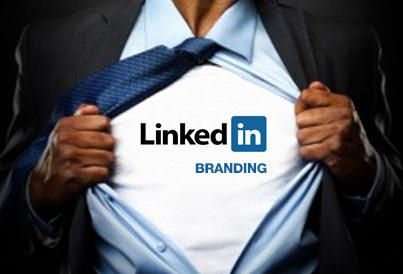 Sell Yourself To The World
Developing a strong personal brand is critical in today's busy world. As time goes on this is becoming especially true for job seekers. Having a personal brand in place will tell people about your skills and goals, and give them a clear view of who you are while lending to your credibility in your industry.
Clarifying your brand with a brand promise helps you stand out and get noticed among a sea of other candidates. Hiring managers come across dozens or hundreds of people who want their attention, which is why it's so important to keep your name in people's mind.
We will help you create the perfect brand for your image so you can get started connecting with hiring managers, recruiters, and internal advocates.
Put Yourself In Front Of The Right People
Using strategically chosen LinkedIn groups, I will personally help grow your LinkedIn network. More importantly, I'll put you in front of highly targeted prospects within your industry. Connecting with the right people will keep your chances of successfully finding a dream job at an all time high. You'll constantly meet people who can hire you or introduce you to a hiring manager.
Remember, it is not always what you know, but rather "who you know" (or a combination of both!)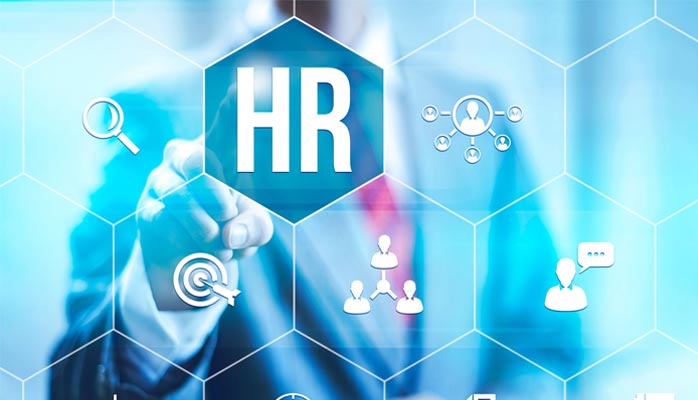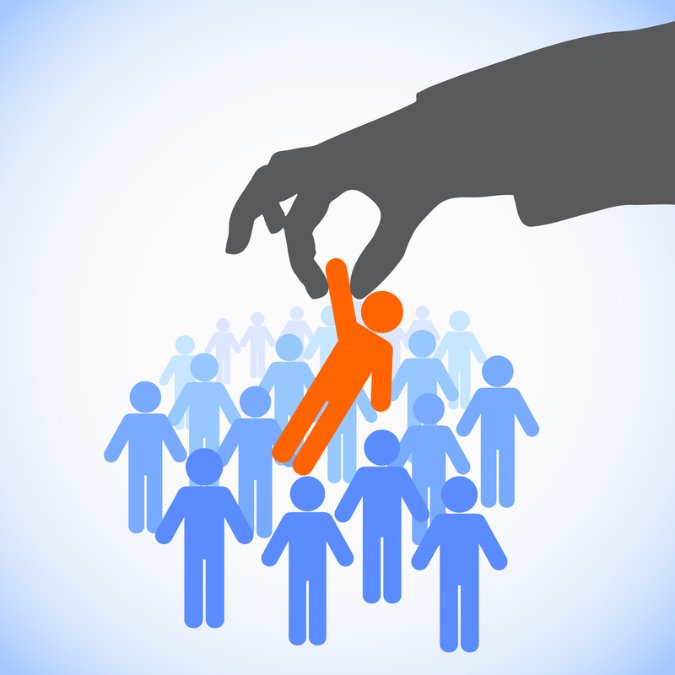 Help Develop Scripts That Will Get You Hired Fast
Finding the right words when reaching out to new connections or asking for recommendations is TOUGH! That's why I'll give you templates to use when it's time to find the right words to say. These are custom, fill-in-the-blank scripts that you can copy and paste as needed.
These scripts are designed and tested for motivating the hiring manager to reach out for an interview. Your goal is to make yourself the only clear choice when it comes time to choose who to call and who to ignore.
I'll also give you copy and paste messaging to find internal advocates – employees on the inside – and have them put in a good word for you.
All Of This Sounds Great…
But What Else Comes with
Linked Into Jobs?
Here is the complete list of all the valuable things
I am going to do for you
(worth $797)
with Linked Into Jobs…
We'll design you a magnet profile that builds your brand, showing potential hiring managers the skills you want to be known for and that you're available and capable.
You will have a full walk through of using the advanced people search to find the exact contacts to propel yourself to the next step in your career.
I'll put you in front of millions of targeted prospects, including potential hiring managers and internal advocates, by joining strategically selected groups and presenting your skills to them.
You'll know the best way to leverage LinkedIn Job Postings so that you connect with people who can help get your foot in the door.
We will create a compelling personal brand that gets your passion and enthusiasm across to potential hiring managers and key contacts on the inside.
Watch as you grow into more than just your potential job title by using social media to gain a cutting edge above other candidates.
In the end you'll become the only clear choice among available candidates. Managers won't keep looking when they find you!

Click Below To Get Linked Into Jobs Now

And if you
Order Today,
I'll Throw In Over $700 In Bonuses!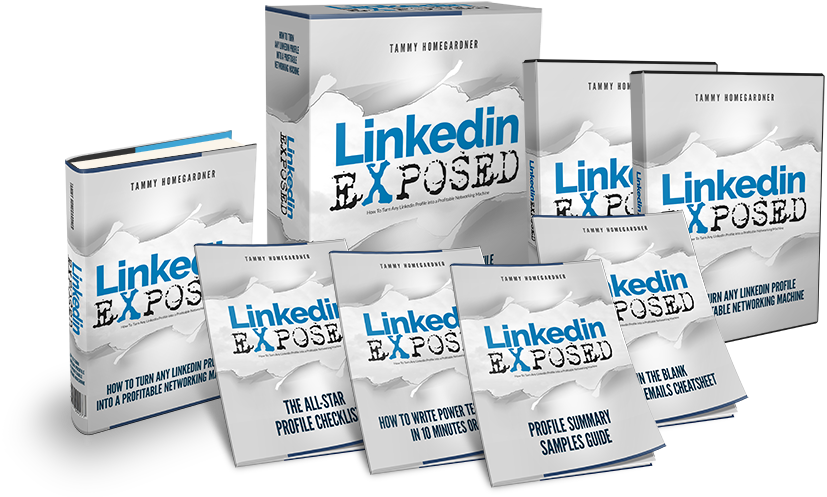 For a limited time only, you will get my complete Linkedin Exposed: How To Turn Any Profile into a Profitable Networking Machine course with ebook, step by step videos, workbooks and cheat sheets.
You will also get a copy of my Best-Selling Book, Linkedin Exposed: How to Make Quick Profits from Linkedin.
Get
Linked Into Jobs
Now for
797
Just
$297
Secure Your Copy of Linked Into Jobs and Get Your Life on Track Today…
Get Started Now for Just $297
Frequently Asked Questions & Answers
How Does the Program Work?
After you sign up, you will fill out a questionnaire, providing us with some background information on yourself. After submitting your questionnaire, you will be given a link to my online calendar and you can book your online appointment at your convenience.
How Long Does It Take To Get My Consultation?
That is really up to you. We will need 3 to 5 business days to prepare your custom program. But after that, you will be able to schedule your own appointment for the consultation at our online calendar so that it will be at your convenience!
Will You Be Making Changes on My Linkedin Profile?
No. LInkedin's terms of agreement prevent us from having your password and using your account. However, we will give you all of the necessary changes and give you as much help as you need to get your profile done the right way.
Will I Get Samples Emails?
Yes, you will get several email templates that you will be able to use over and over again. We will provide a template to get recommendations, contact potential employers and contact internal champions.
Get Started Now for Just $297
Copyright 2016 – Tammy Homegardner
– All Rights Reserved